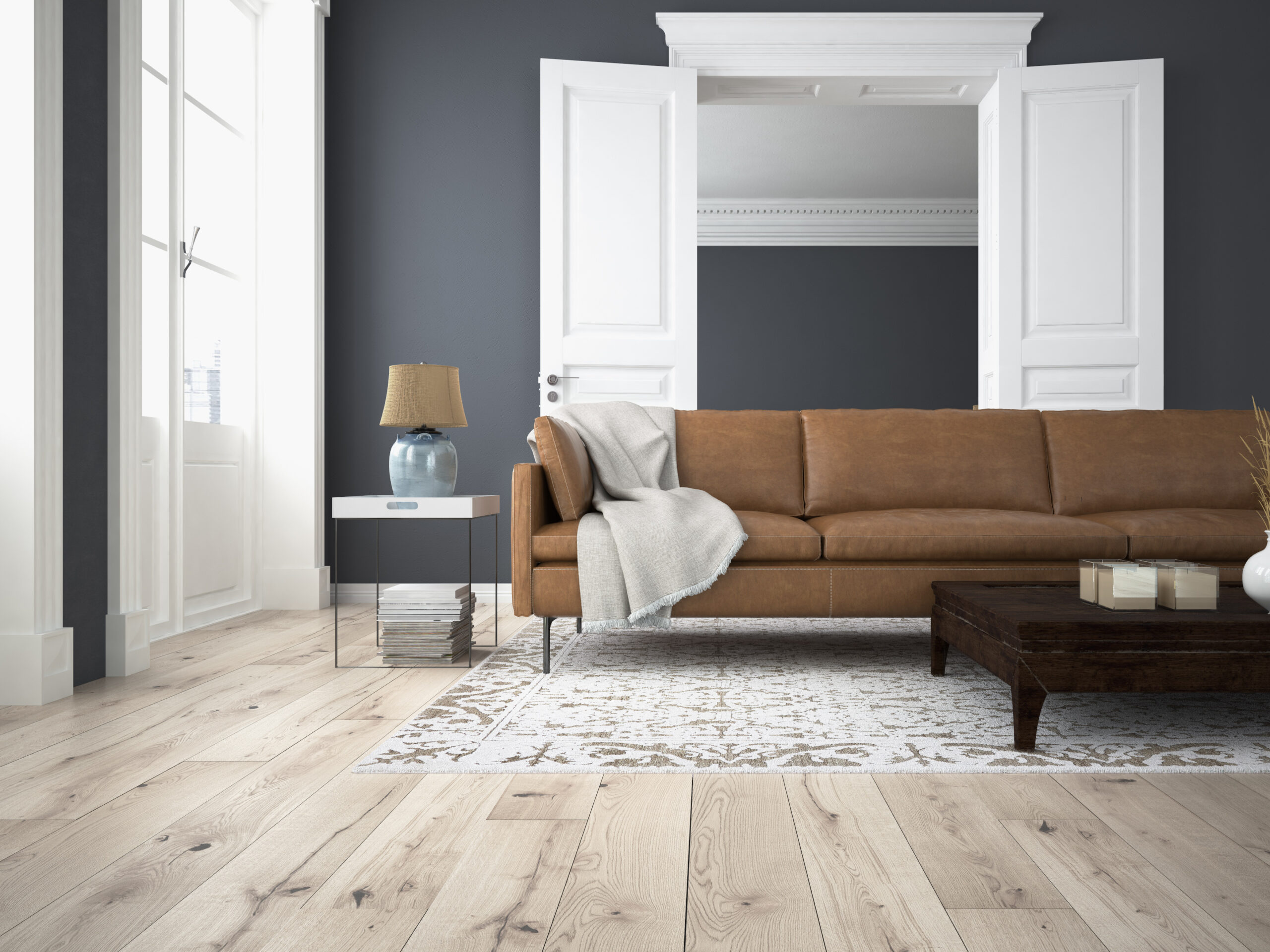 Shopping for new flooring for your home can seem like a daunting task. Determining which type of floor is the best for your home can seem like an insurmountable feat. Each household around the globe has a different lifestyle and aesthetic, but there is a flooring material out there that is right for everyone. Knowing some of the features for the different types of flooring you're interested in can help you when you are making these decisions.
Vinyl plank flooring has become a favored option among many homeowners and for good reason. Here are our top four reasons why we love vinyl plank floors and think you will too!
Vinyl Plank Floors Are Highly Durable
Vinyl planks floors are designed with wear and tear in mind. The nature of vinyl planks is that they are resistant to water, scratches, and dents. Since this type of flooring material is so durable it is a great option for homes with kids and pets as it can easily withstand the demands, they place on it. When properly maintained vinyl planks can last for up to 10 years. If your household is one of high traffic with young kids or pets, vinyl plank floors may be right for you.
Water Resistant And Insulating Flooring
Water resistance is a great characteristic for a flooring material. Spills can happen in any home and having a floor that can handle splashes and spills is ideal. Pet accidents and messes don't stand a chance when you install vinyl flooring in your home. Cleaning up is simple and vinyl planks are resistant to staining. In addition to the water resistance offered by vinyl planks, you will also notice that vinyl is comfortable to walk on and offers insulation to the home, which helps to lower the overall costs of energy throughout the year.  These are an excellent combination of factors that will get vinyl planks to the top of your list.
Look Like Real Wood Floors
One of the biggest attributes of vinyl plank that draws people to it is that it has the realistic look of wood. Vinyl flooring has incredibly realistic visuals You can be sure to find a color and grain in virtually any wood type around that will fit in with your home aesthetic. Achieving the look of hardwood without the price tag is easy with vinyl plank flooring material in the home.
Vinyl Accommodates Any Budget
As one of the more affordable flooring types available today, the cost of vinyl adds to its appeal. You can have lovely vinyl flooring professionally installed in your home for a fraction of the cost of hardwood floors, with a near identical look. Vinyl is a no brainer if you are sticking to a particular budget since you can achieve the beauty of hardwood with a much easier price tag.
As you can see there are some outstanding features when it comes to vinyl plank floors. Budget, style, and durability all make the list. Having a stunning new vinyl plank floor installed throughout your home will not only update the look of your home but it will also improve your homes overall value. Our experienced associates here at Old Town Flooring would love to give you more details about the types of vinyl plank we have available for you.