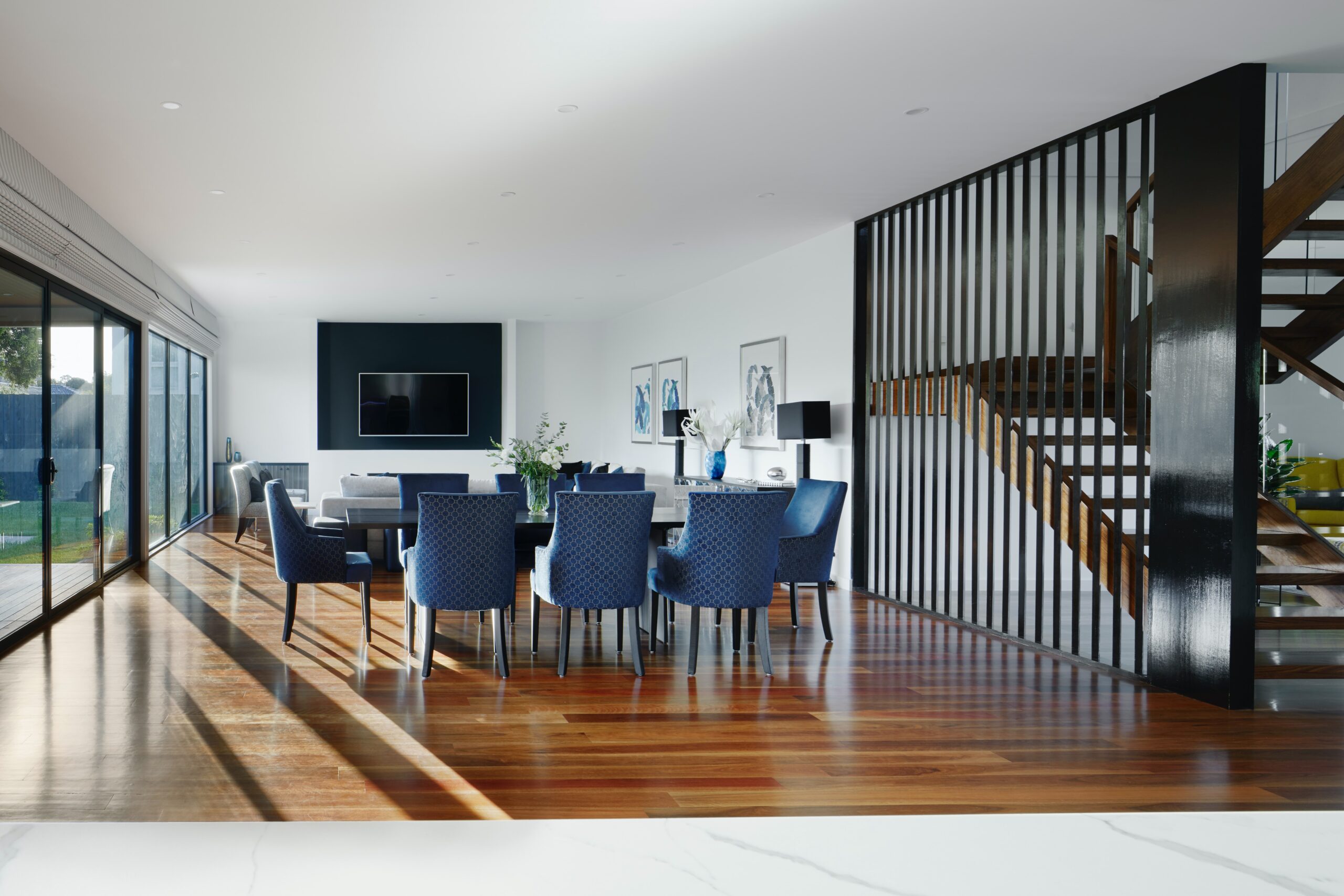 There is a myriad of flooring materials available for installation today. From vinyl to carpet and everything in between. Each type of floor has its own set of benefits, whether a particular type of flooring is right for you is a very personal decision. You will want to consider maintenance, budget, style, and lifestyle when you are deciding on your new floors. Here are our top four benefits of hardwood floors, we hope this will help you decide if hardwood flooring installation is right for you.
Hardwood Floors Add Value
Right off the bat we had to mention this one. Did you know that homes that are outfitted with hardwood tend to get more when they are resold? That's right! Home buyers love to go into a potential new to them home and find it installed with hardwood flooring. Since many homeowners will consider replacing certain types of flooring when they move in, they love to see beautiful real wood floors and are typically more willing to pay a higher price for a home that has them.
Beautiful and Versatile Hardwood Floors
Hardwood floors are classic. You can find hardwood floors in some of the oldest homes in the country. They are beautiful and timeless which means they will stand the test of time. Hardwood floors fit into any home décor style and enhance the overall visual aesthetic of your home. The versatility of hardwood flooring will enhance the look of your home taking it up to the next level. Natural wood floors also tend to add warmth to a room with their natural wood tones. Having hardwood floors installed in your home will do wonders for the look of your home's interior.
Wood Floors Stand the Test of Time
Hardwood floors have the potential to last decades! Well maintained hardwood flooring can keep within a home for a very long time. While in some ways wood floors are can tend to get dinged and scratched easier than other flooring materials, it is worth it to mention that you can resurface a hardwood floor. That's right, every few years you can resurface and refinish your hardwood floors, which means that you won't have to completely replace them should they start to show signs of wear and tear. Simply have a professional come out and refinish your floors and they will look as good as knew which will save you so much time and money! The other beautiful thing about the longevity of hardwood floors is that they don't fade like some of their counterparts might this is another great characteristic of hardwood flooring.
Natural Wood Floors are Easy to Maintain
Aside from resurfacing your floors every few years to keep them looking fabulous, the only maintenance you need to worry about is very basic. We suggest sweeping or vacuuming your floors at least weekly to keep the dust and debris from accumulating. Beyond that mopping a couple times a month with a wood safe cleaner will have those floors shining and looking incredible. Taking the time to clean spills as soon as they happen will prevent any potential damage from occurring. That's it, hardwood floor care is a breeze!
Now that you know some of the reasons, we feel hardwood floor is a killer choice, what do you think? Are hardwood floors right for you? Our experts here at Old Town Flooring in Bluffton, SC are available to give you even more information and help you select the perfect floors to install in your South Carolina home.